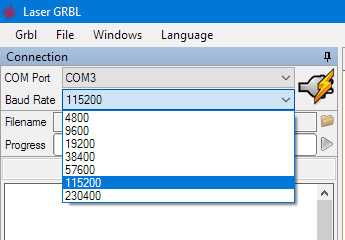 LaserGRBL constantly checks for COM ports available on the machine. The list of ports allows you to select the COM port which your control board is connected on.
Please select the proper baud rate for the connection according to your machine firmware configuration (default 115200).
Pleaser refer to grbl config.h BAUD_RATE macro if you want to change this value.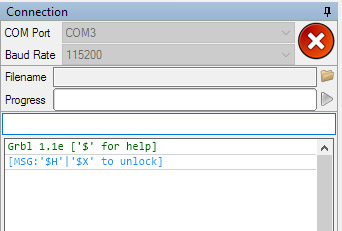 When connected to proper port grbl reply with welcome message showing Grbl firmware version.
If your arduino is a cheap chinese clone with CH340G serial adapter, please be sure to have the proper drivers installed in your OS. Google for "arduino CH340G" if your system does not recognize serial port.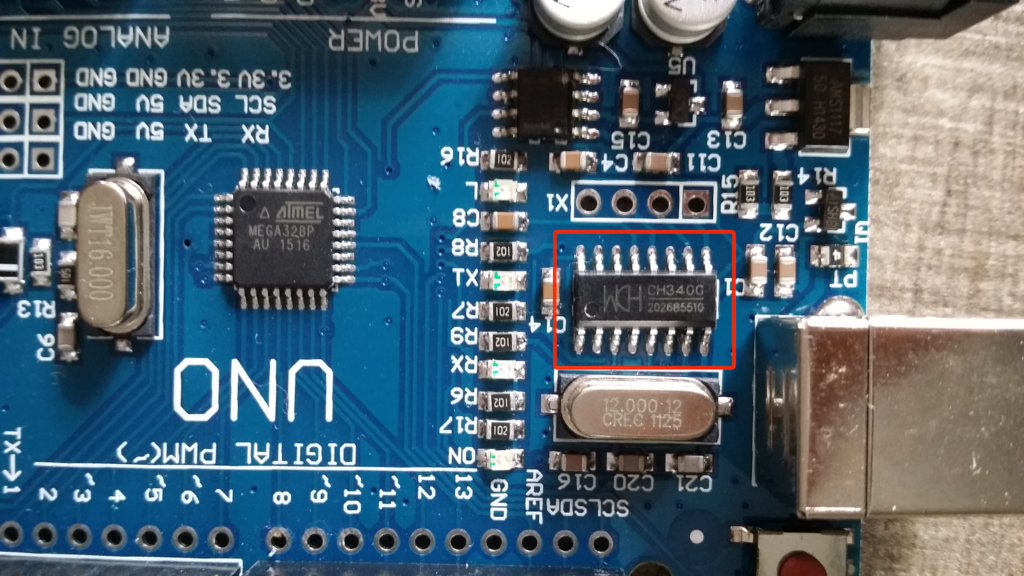 Please refer to grbl documentation if you are experiencing connections problems: https://github.com/grbl/grbl/wiki/Interfacing-with-Grbl
Also make sure that the USB cable is a data cable, i.e. it is not a charging cable.