NEJE is the brand with the widest range of products. On their site you can find laser engraver from 10x10cm up to 81x46cm with a wide choice of laser modules from 2 to 24W (and more).
It is the only brand that allows you to buy spare parts for every single piece of the machine, and this is very important if one day you need to replace or improve something.
NEJE also has a wiki site where all the documentation and guides of the various models are collected. Technical support is provided directly or through facebook group.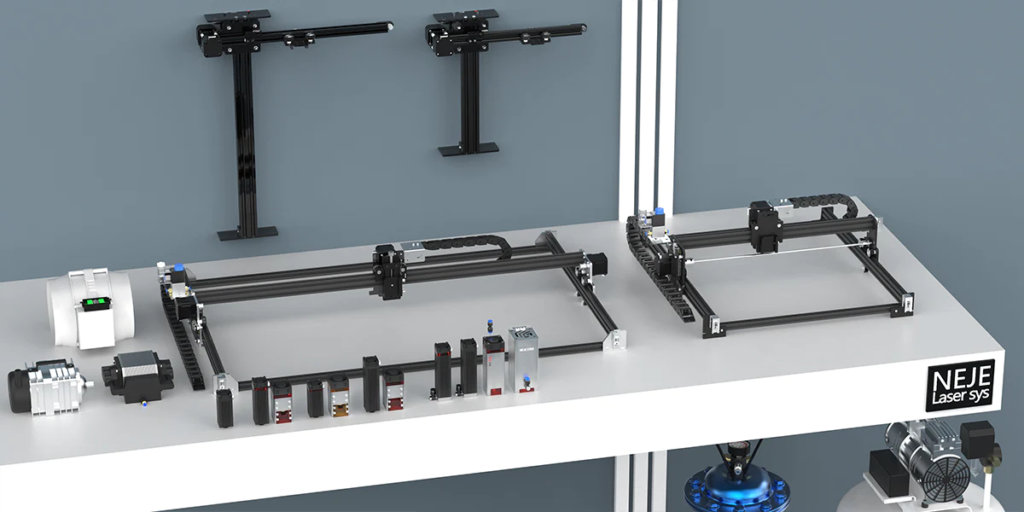 One very good thing about Neje is that the prices they are usually good compared to the competition. For example NEJE 3 PRO 40x41cm with 5.5W laser cost only 360$ and the machine is very solid and complete with cable drag chain.
One of the most advanced and powerfull model is the NEJE MAX 4, with the E80 laser module able to 24W of power on a surface of 750 x 460mm. This machine is one of the best engraver available in Maj 2023.
Other model I was able to test is NEJE 3 MAX, equipped with A40640 laser module (12W optical power). A very complete machine, suitable for semi-professional use. Here is my video review of NEJE 3 MAX
You can buy NEJE products from official aliexpress store or directly from their site.