Ortur is the #1 brand, leader in innovating laser engraver. With WiFi and an incredible speed of 20000 mm/min, Ortur Laser Master 3 is now the top engraver you can found on the market (2022).
Ortur is one of the first brand I review and I recommend because:
is one of the best brand for technological innovation: they are always at the forefront in designing and putting on the market new and more powerful models with innovative features in each new model
they take safety very seriously with lot of unique feature: active position protection via G-shock sensor, active connection control (stop engraving if PC is disconnected or crash) , exposure limitation that turn off laser if there is no movement for a long time (prevent burning holes in your table or start a "garage fire"), active fire control etc…
they have limit switch sensors to allow repeatable positioning through the Homing procedure
they provide a good after-sale support via facebook, email and support site.
their products comes full of accessories, with good documentation, assembly and use guide, answers to the most frequently asked questions also with a series of video tutorials
they have a lot of laser module with different power 2W / 5.5W / 10W (optical power) and different lens options that suit all needs (short focus and long focus).
they have a full range of accessories and spare parts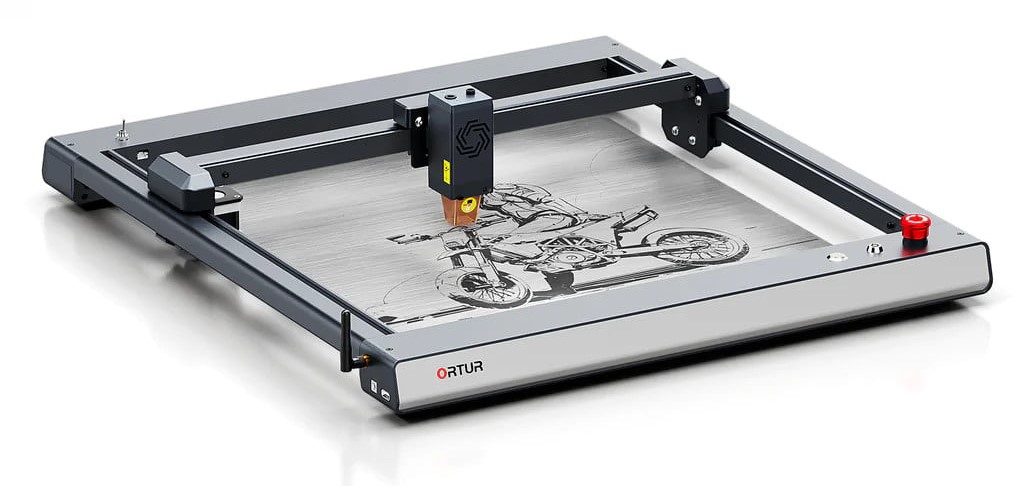 Ortur Laser Master 2
They also have a full range of accessories like fire-proof laser enclosure, Z axis for easy focus adjustment, rotary roller and many more.