I have built my own engraver by myself. Wanna build a laser engraver? Here you can find a collection of DIY projects!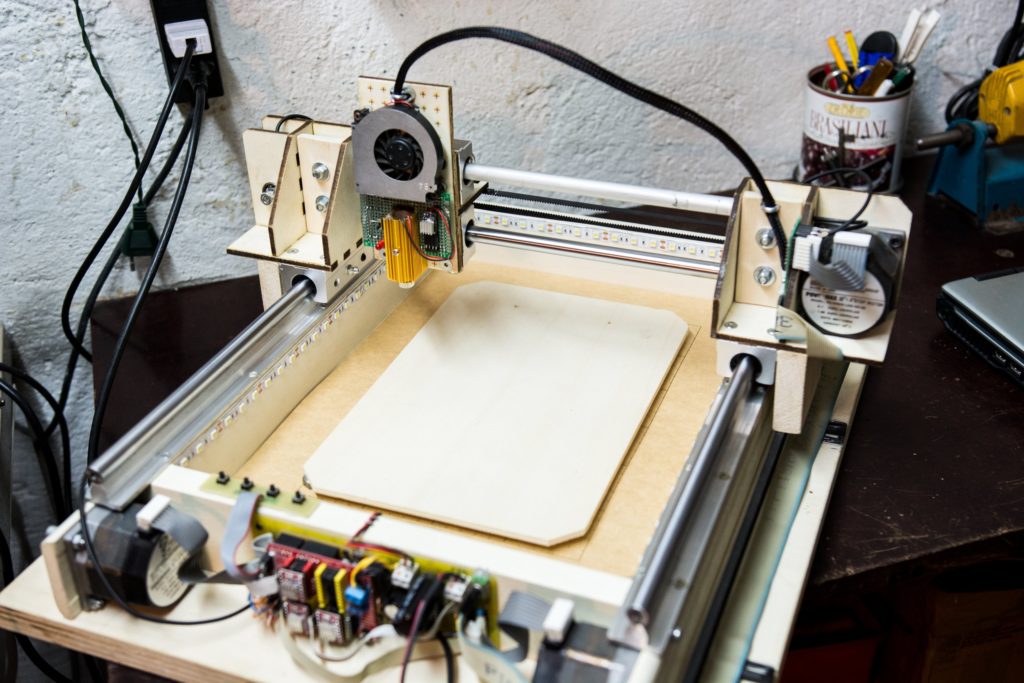 Warning
Using laser without proper training and protection can cause severe injuries and blindness, even with low power. We do not accept any liability for damage resulting from the projects mentioned in this site.
https://www.lasersafetyfacts.com/laserclasses.html
ALWAYS WEAR SAFETY GLASSES WHEN EXPERIMENTING WITH LASER
The simplest one
A very simple and cheap engraver could be built using parts from wasted PC, specifically using the sleds two DVD drives. This was my first engraver you can see in action here:
Lot of projects could be found googling for "laser engraver from dvd"
https://www.instructables.com/id/Pocket-laser-engraver/
https://www.instructables.com/id/DVD-to-Laser-Engraver/
https://davidegironi.blogspot.it/2014/07/38mm-x-38mm-laser-engraver-build-using.html#.WLYOp982vct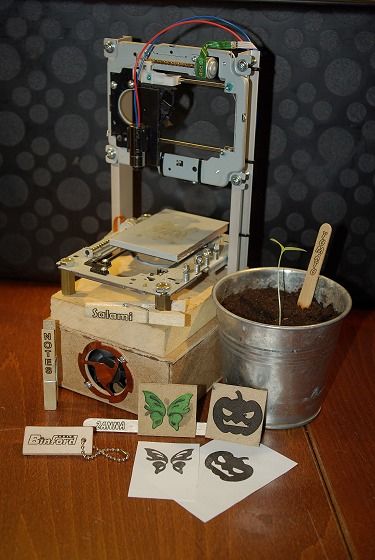 Sleds and motors comes from old DVD or CD-ROM drive, laser could be taken from DVD burner too (but at least 250mW laser is needed) or bought on ebay.
https://danyk.cz/laser3_en.html
https://showsyouhow.blogspot.it/2007/12/diy-dvd-burner-laser-pointer-proper-way_18.html
Electronics setup usually take an arduino uno, with grbl shield. Both can be bought on ebay for cheap.
A bigger one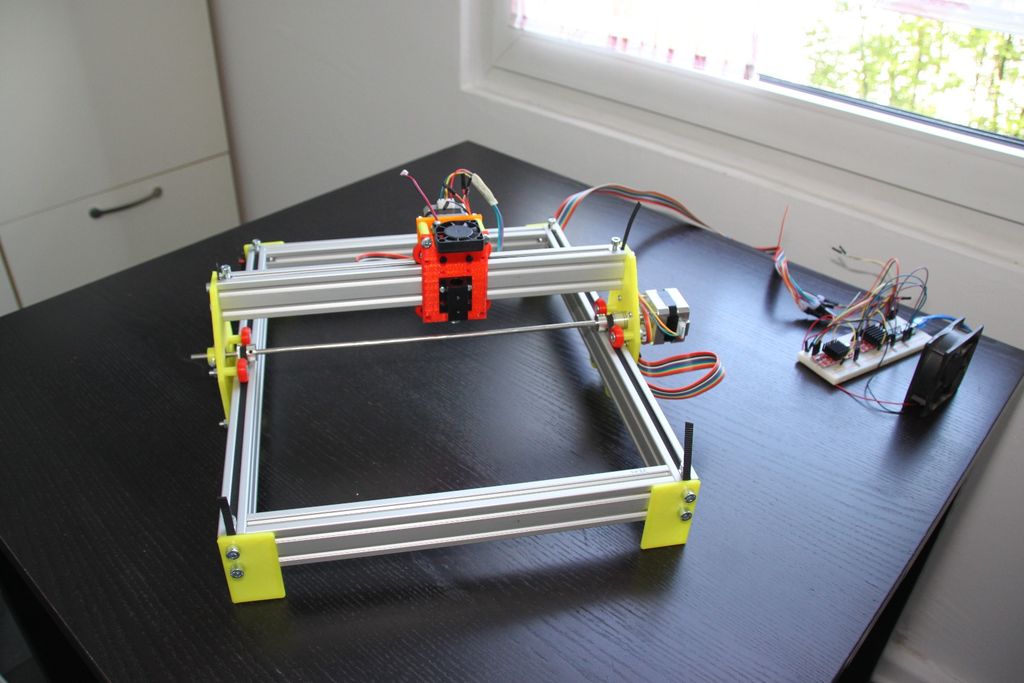 https://www.instructables.com/id/3D-printed-Laser-Engraver/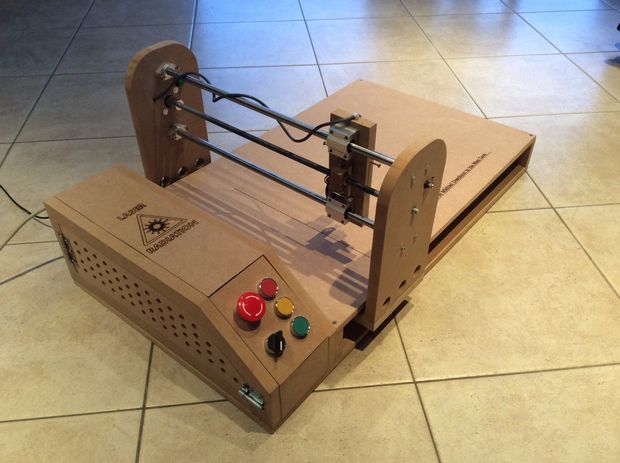 https://www.instructables.com/id/Arduino-Laser-Engraver-Wood-Design/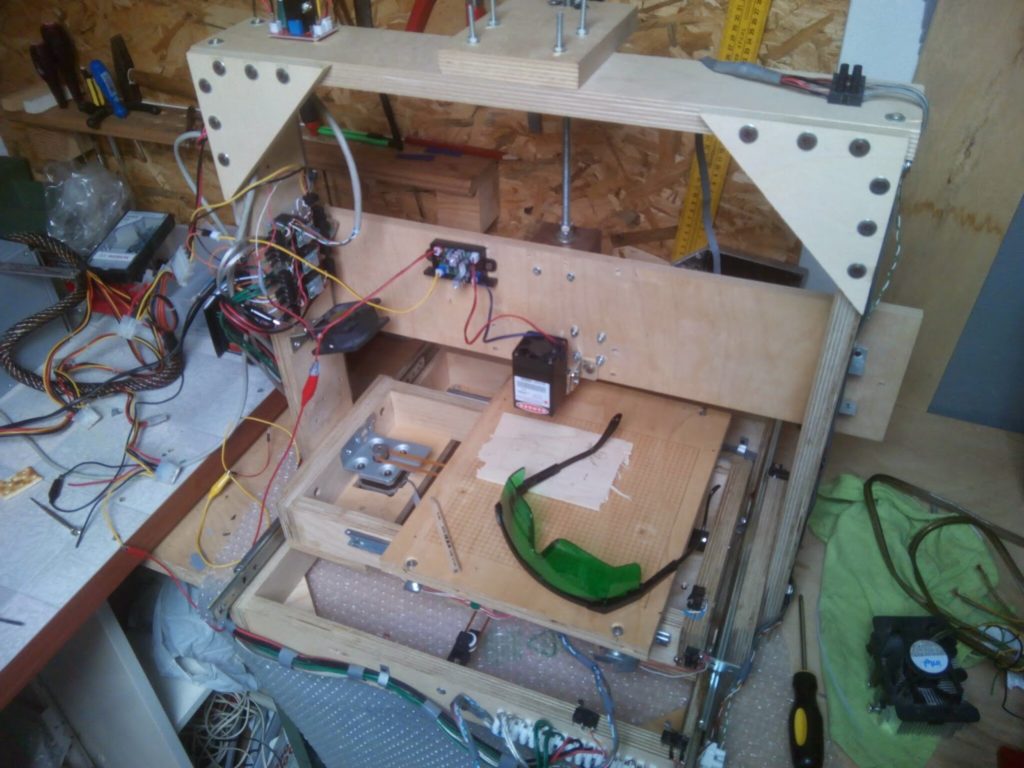 https://mircoslepko.blogspot.it/2015/03/1-watt-cnc-laser-cutting-engraving.html (ITA)
Resources
Video about DIY Laser Engraver
Where to buy laser:
ALWAYS WEAR SAFETY GLASSES WHEN EXPERIMENTING WITH LASER